Sherry Weldon is the owner and massage therapist of Holistic Health Services
Interview by Shoutout LA
Each day I wake up, I have the opportunity to serve God and be the person He wants me to be.  I honestly give Him all the glory for placing this career on my heart.  To some, this might sound cliché' but it is the honest truth.  I live with abundance and the ability to give to others.  I am so fortunate to have the best "job" in the world, although when you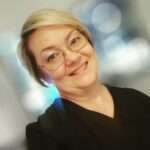 love what you do, it's not really a job, right?
My most important accomplishment is passing the National Board of Therapeutic Massage and Bodywork exam.  This was a culmination  of Eastern and Western ideologies.  This certification is recognized by most licensing agencies in the U.S.  Holistic Health Services provides the care you need, at reasonable prices and strives to exceed expectations, not just once, but on a regular basis.  Each massage is customized and there are no upcharges for hot stones, Gua Sha treatments, Cupping therapy, or essential oils.  I believe each client should have the care they need and offer discounts as a thank you for their business and support.  I believe I have to earn my clients' trust as well as their business.  My clients continue to use my services, on average, for 10 years.  I have been in business for 25, so turnover is minimal because the massage therapy I provide is consistent and therapeutic.
As my second career, I do hold much of what I learned, in my corporate career in high regard.  My initial thoughts were to study medicine and make a living after graduating from UCI Medical.  But God had other plans for me.  While I have an extreme fascination with the human body, I also recognize my gift to help others, and that is when I discovered Massage Therapy.  My corporate career allowed me to understand computer tech and financial programs, and I was able to approach my business with the same earnestness and strategies to be a successful entrepreneur.  My "calling" was clear after progressing through my first 100 hours of massage education at the California College of Physical Arts (CAL COPA), and I've never looked back.
Recently, I was moved to give back to the career I wholeheartedly love, and decided to teach at my alma mater, California College of Physical Arts as an Electives Instructor.  In April 2023, I will be teaching Pregnancy Massage Therapy.
Massage Therapy continues to grow being the third most requested Complementary and Alternative Practice only after Chiropractic and relaxation techniques according to the American Massage Therapy Association, California Chapter (AMTA-CA), and the fifth largest health related profession in California according to the Associated Bodywork and Massage Professionals (ABMP).

---
Swedish Massage Technician Certification
Foot Reflexology Certification
Advanced Pre-Perinatal Massage Therapy
Sports Massage including Deep Tissue Massage and Trigger Point Therapy Certification
 Medical Massage Certification
Orthopedic Massage Certification
Lymphatic Drainage Certification 
Craniosacral Therapy Certification
Acupressure Massage Certification
Thai Table Massage Certification
California College of Physical Arts Instructor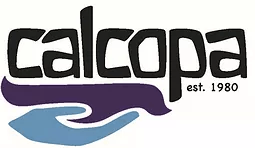 Nationally Board Certified Massage Therapist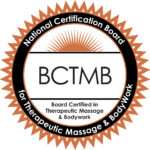 CAMTC State Certified Massage Therapist
doTERRA Elite Wellness Advocate